Meet The Doctors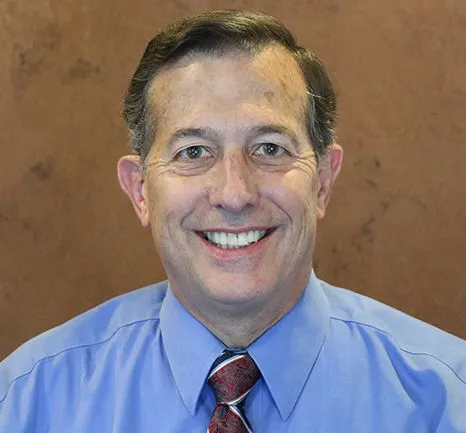 Dr. Forbach grew up in the Kansas City area, going to elementary school in Prairie Village and graduating from Raytown South High School. He received his undergraduate degree in Zoology from the University of Missouri in Columbia. His Doctor of Chiropractic degree is from Logan College of Chiropractic in St. Louis. After working for another Chiropractic Doctor in St. Louis for a few months, Dr. Forbach moved back to Overland Park in 1977, and set up his own private practice in Lenexa, Kansas. He and his family have lived in the Blue Valley area for over 35 years. Dr. Forbach is a Boy Scout Leader in Troop 92 and a member at the Church of Resurrection.
Experience
During his 47 years in practice, Dr. Forbach has served as Ethics Chairman of the Kansas Chiropractic Association and has served as an adjunct instructor at Cleveland Chiropractic College for 23 years. Dr. Forbach has additional post graduate training ranging from orthopedics, sports injury, radiology, acupuncture, to various chiropractic techniques.
A Modern Approach to Chiropractic Care
Early in his career, he learned about Activator Methods Technique, a gentle, low-force technique that uses a hand held instrument to realign the patient's spine and extremities and restore proper nerve function. The Activator Methods Chiropractic Technique (AMCT) has evolved from 54 years of clinical study and uses the latest advances in orthopedic, neurological and chiropractic examinations to find joint dysfunction in the spinal column and extremities and restore it to health.
Use of the Activator Adjusting Instrument gives consistent low-force, chiropractic adjustments. It is a very safe and highly effective procedure for all types and ages of patients, and is one of the most researched techniques in Chiropractic. Dr. Forbach was drawn to this technique because of the superior results he achieved with patients.
After utilizing this procedure in his office for a few years and becoming Advanced Proficiency Rated, he joined Activator Methods, Inc. as an instructor. He has been a platform instructor traveling to other cities to teach doctors this modern technique in post-graduate classes. Dr. Forbach has been a post-graduate instructor for Activator Methods, Inc for 37 years. (www.Activator.com)
Dr. Rodney Smith, D.C.
Dr. Rodney Smith is from Clearmont, MO a small town of 200. His father owned a masonry company where he learned the trade of brick laying and stone masonry. Dr. Smith played bass guitar in a band for many years and worked as a brick mason up until he was about 27 years old. He experienced how much better he felt receiving regular chiropractic care while working construction and decided that it was time for a career change. Dr. Smith graduated from Cleveland Chiropractic College in 1993. He has had several different chiropractic offices over the years in Oklahoma, Missouri and now owns Lionsgate Chiropractic which he purchased from his mentor and partner Dr. Forbach in 2018.
Dr. Smith and his wife Kim were married in 2011 and reside in Overland Park, Kansas. He has two step children along with a daughter and granddaughter who both live in Taylor, Texas. He loves fishing, working on projects in his garage and most recently becoming a member of the e-Bike community. He likes to say, "Yes it's electric, Yes it's cheating and Yes I just passed you!" His father was an avid bicycle rider and rode his bike across the U.S. when he was 65. He would not be really impressed with his son's electric bike, but at least it is a start.
No form settings found. Please configure it.