Making sure you are eating right is an important part of the health equation. With the depletion of the soil and the decreased amount to time to prepare good meals due to our hectic lives, many people don't get the essential nutrients needed for proper body function. For this reason, LionsGate Chiropractic carries a variety of nutritional products that can help you achieve your health goals. Just call to schedule a nutritional consultation!
Try the Symptom Survey below!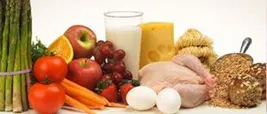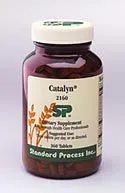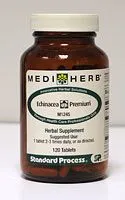 While we carry Standard Process products, neither LionsGate Chiropractic nor any third party associated with, related to, or linked to LionsGate Chiropractic's business or website is in any way affiliated with Standard Process Inc.® Standard Process expressly disclaims any responsibility for, and makes no representations or warranties regarding, any statement, information, materials, or content found on or included in LionsGate Chiropractic's marketing materials/website, or any third party marketing materials/websites related to, associated with or linked to LionsGate Chiropractic's business or website. Standard Process products are dietary supplements and not intended to diagnose, treat, cure, or prevent any disease.
---
The Maestro Symptom Survey is a nutritional survey that allows Dr. Forbach to analyze potential nutritional deficiencies where certain supplements may be indicated. Once you have completed the survey, the doctors will review the results and give any recommendations.
How can I get started?
Contact our office for your personal password. You can do that by phone (913) 814-9494 or send us an e-mail at

[email protected]

Please e-mail your full name, date of birth and best way to reach you in case we have any questions.
Once you receive your password you can login to the survey here: Maestro Symptom Survey
Dr. Forbach will be automatically notified when you have completed the survey.
Our office will call you to set up a time to go over the results.
The doctors may request that you keep a week long Food Journal before your appointment.
If you are not a current patient of the practice, please fill out this New Patient Intake Form.

How to fill out the survey:
Each symptom has a 1, 2 or 3 next to it.
If your symptom is Mild, occurred once or twice in the last 6 months, mark 1.
If your symptom is Moderate, occurred once or twice in the last month, mark 2.
If your symptom is Severe, occurred once or twice in the last week, mark 3.
If you DO NOT have the symptom then leave it BLANK and move on to the next one.